Luxaire Hybrid Electronic Air Cleaner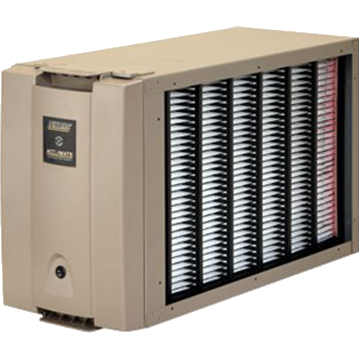 Advanced Indoor Air Quality
Luxaire® Acclimate™ Series Hybrid Electronic Air Cleaners integrate within your existing HVAC system to enhance efficiency and performance. MERV 16 filtration removes 95% of indoor virus-sized particles, 98% of airborne dust and 99% of allergens and mold particles. Provide your family with a healthier indoor environment to help alleviate allergy and asthma sufferers and to reduce the risk of exposure to airborne viruses.
Features
Captures up to 98% of particles down to one micron
Consistently purifies the air between filter changes
Designed, engineered and assembled in the United States
Works with your existing HVAC system ducting
Filter replacement only 1-3 times per year
Ideal for homeowners sensitive to airborne viruses, bacteria or mold.